Portland
Sleek design, exceptional functionality, and effortless customization — all in one unbeatable package.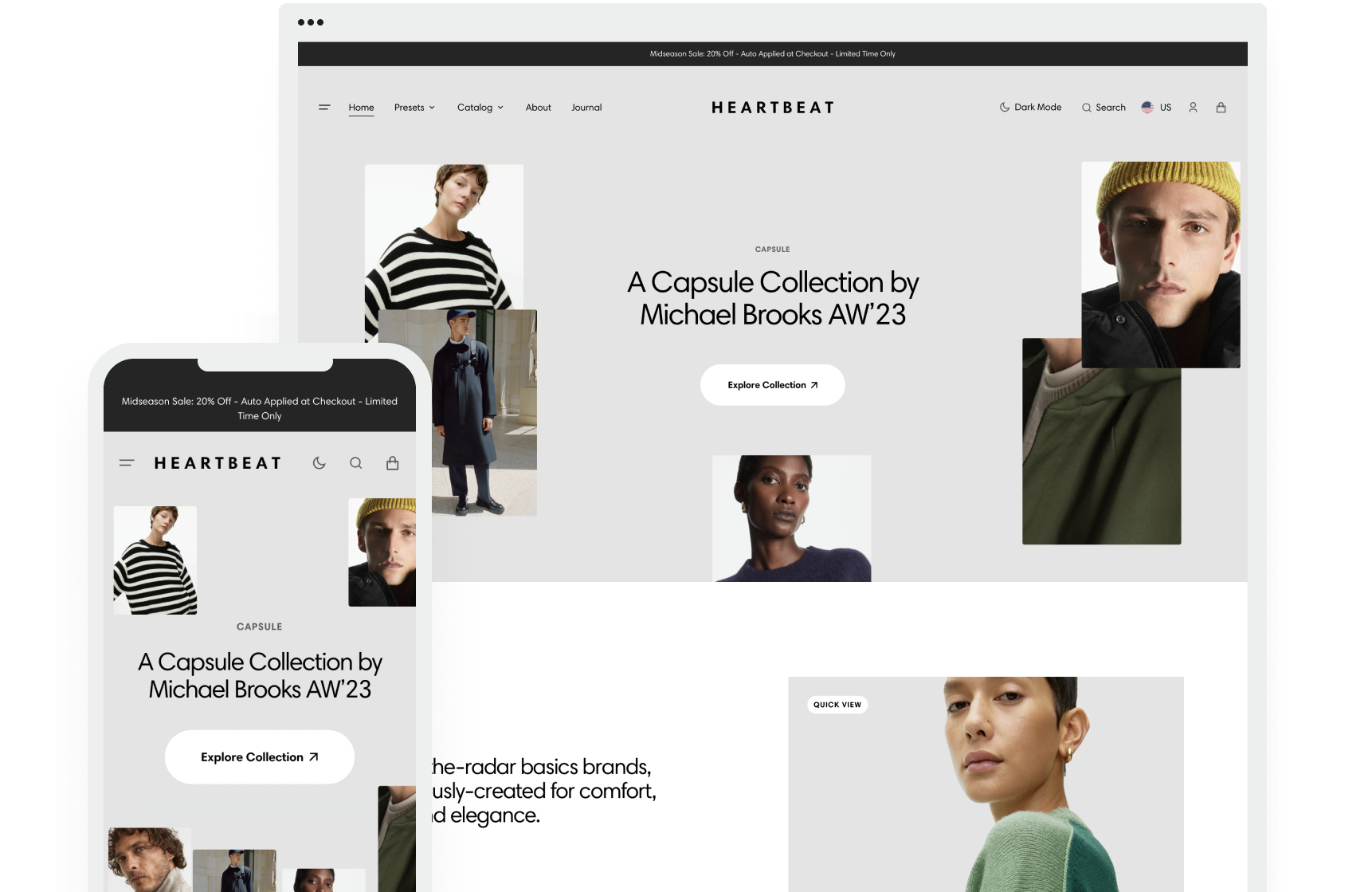 Portland theme combines minimalism with exclusive designs and rich features to deliver an unparalleled customer experience. Take your store to a whole new level and experience effortless style and seamless functionality at its finest.
View Documentation
Released

February 2023

Ideal Catalog-Size

Small – Medium

Ideal Merchant

New Merchants
5-in-one Power Presets
Transform your brand with our powerful presets bundle. Get five presets for the price of one, and elevate your store with action-packed features designed to drive sales. Experience effortless customization and ultimate style with us!
All Inclusive, for Just a One-Time Price
No costly monthly subscriptions.
Unlock all of Portland's five premium presets with single purchase. Support and lifetime future updates covered for free too.
Design to Enchant Customers
Discover powerful design features and elements that will help you scale your brand.
Enjoy the Dark Mode
Elevate your store's style and user experience with our exclusive Dark Mode feature. Be the first to offer your customers an immersive shopping experience that's easy on their eyes.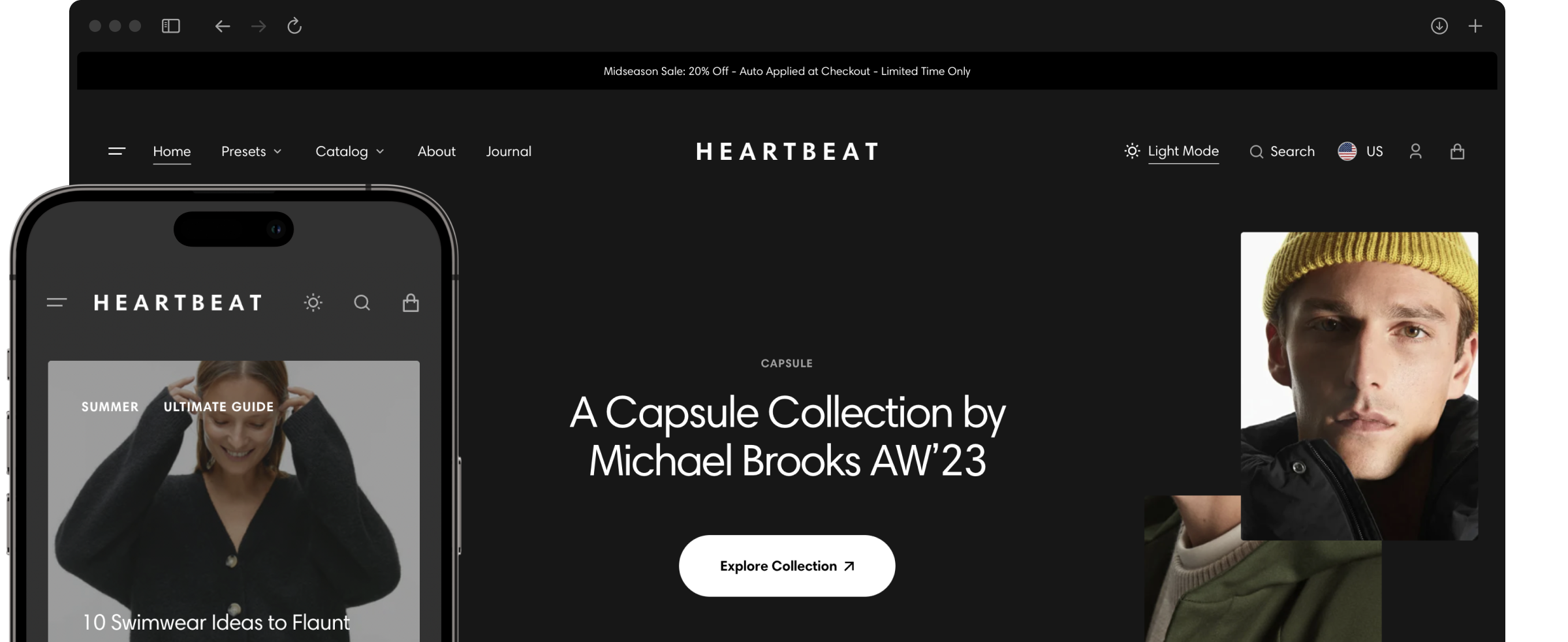 Responsive Parallax Hero
Instantly grab the attention of your visitors the moment they land on your store. Exclusive, high-resolution images carefully chosen to glue them in for more sales.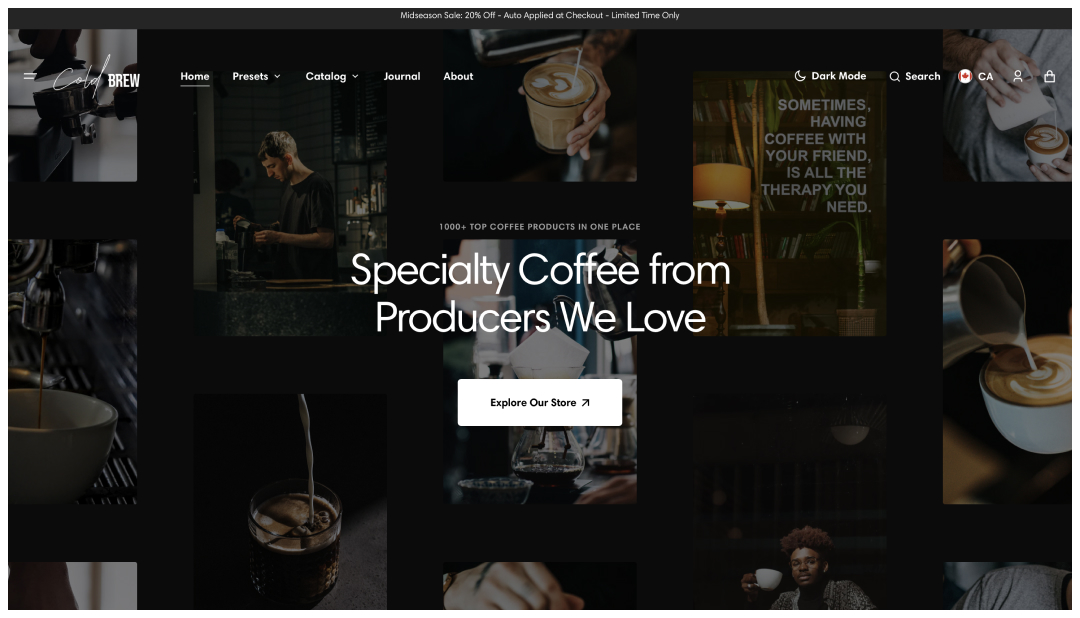 Dynamic Hero Sliders
Immerse visitors in a dynamic and engaging visual experience as they scroll through your products. Add depth and dimension to your store to capture attention and driving sales.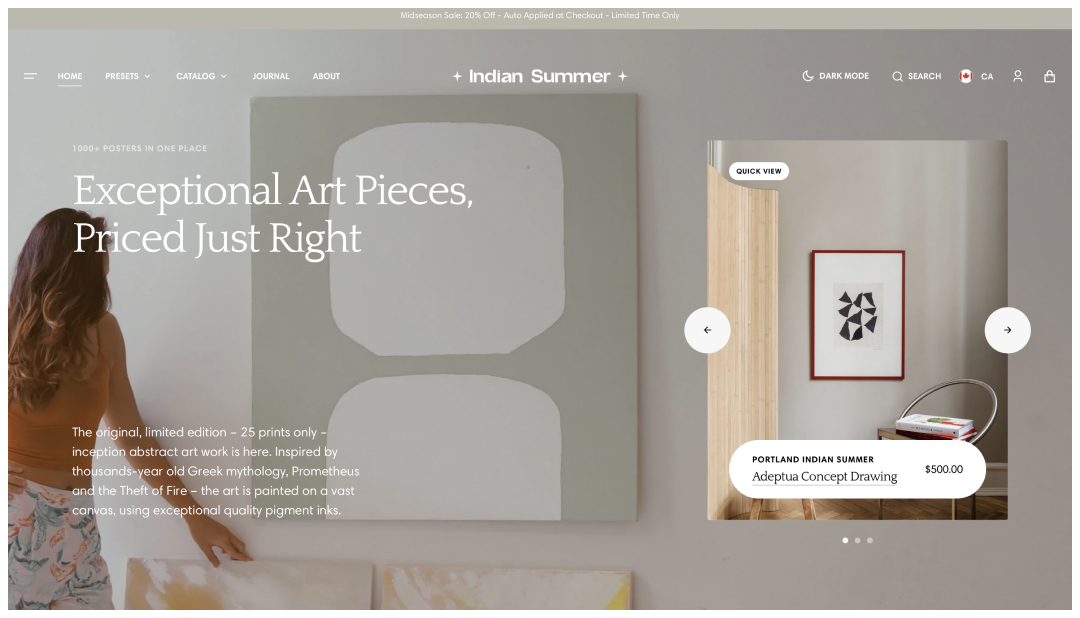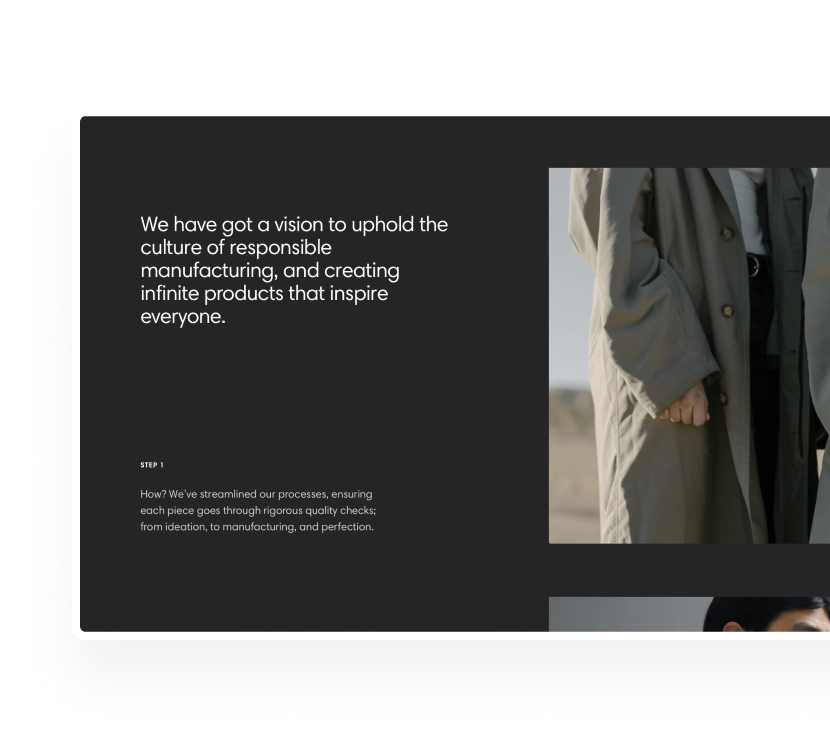 Step Scroll Section
Showcase scrolling step guide section to offer your customers a mesmerizing user experience packed with visuals and creative typography.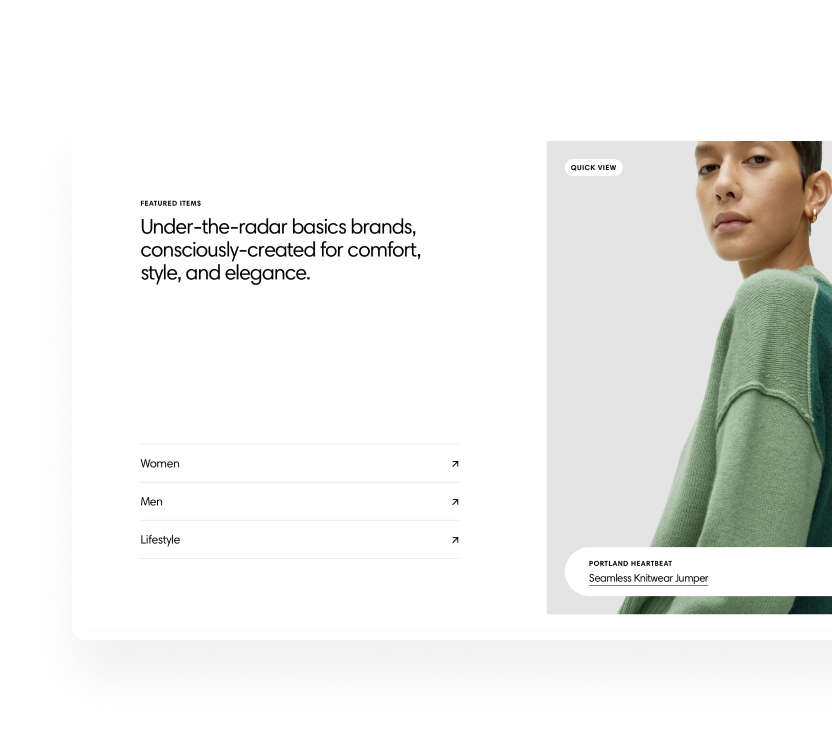 Featured Collections
Showcase your best-sellers and featured collections now with a hoover-image effect to engage customers.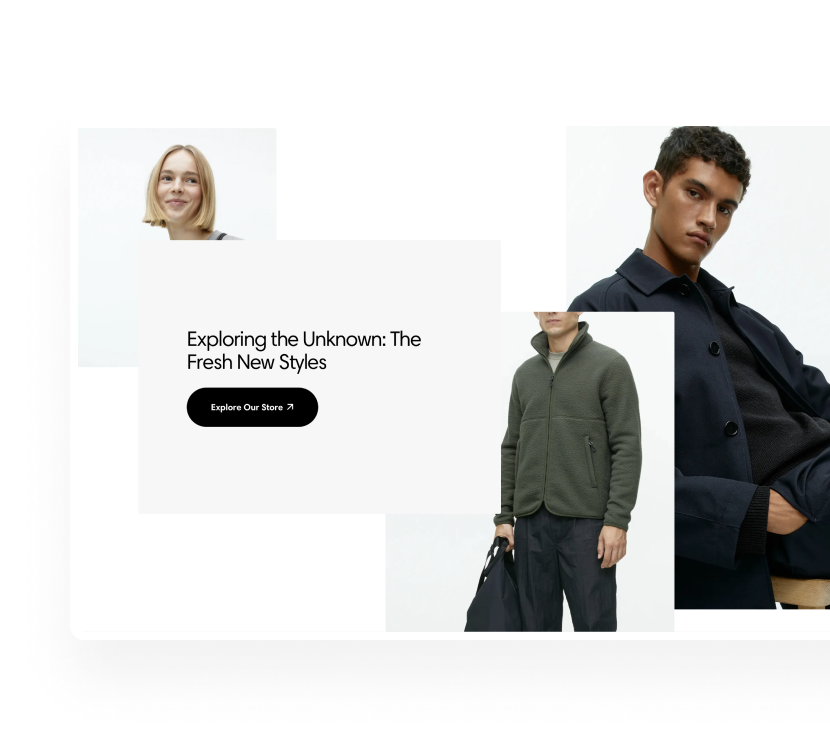 Minimalist Parallax Hero
Create a minimalist, visually appealing, and interactive user experience that will be literally a joy to behold for your customers.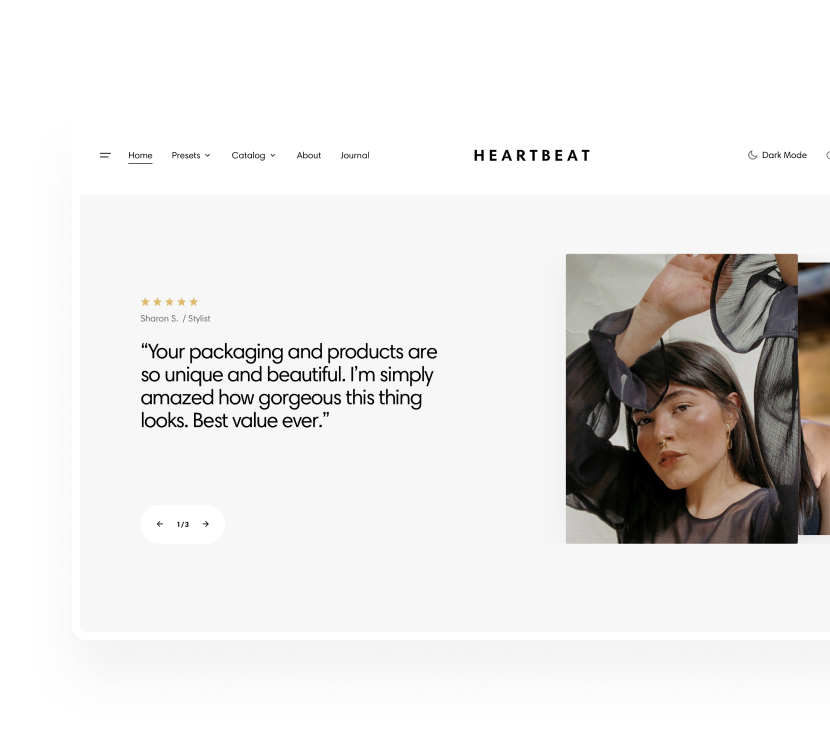 Testimonials
Display unlimited reviews and ratings with an interactive slider. Build trust right in the visitors' hearts, and sell more.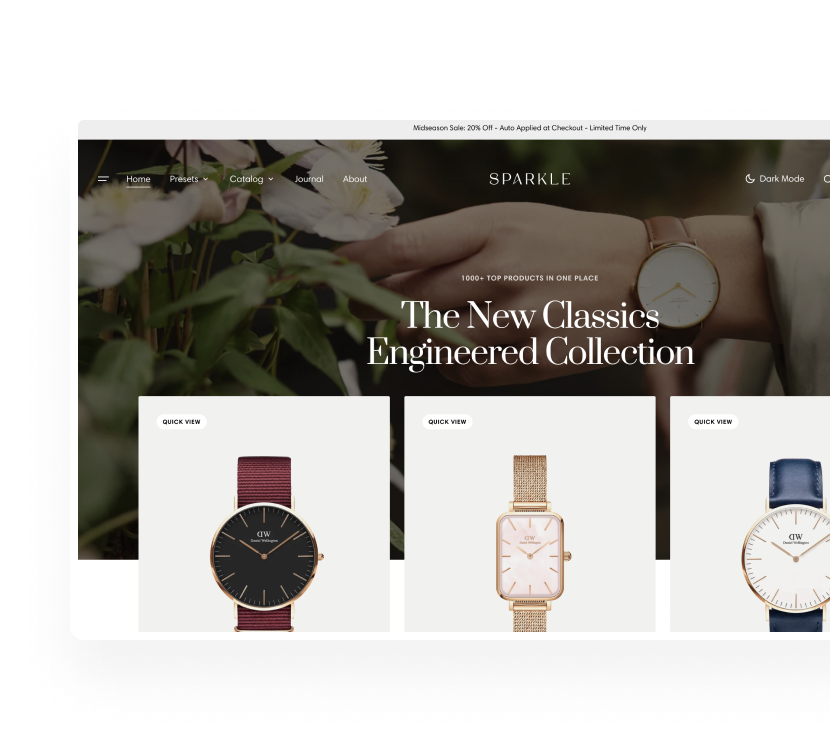 Product Carousel Hero
Demonstrate inspirational designs and products with a hero carousel design to leave lasting impression on customers.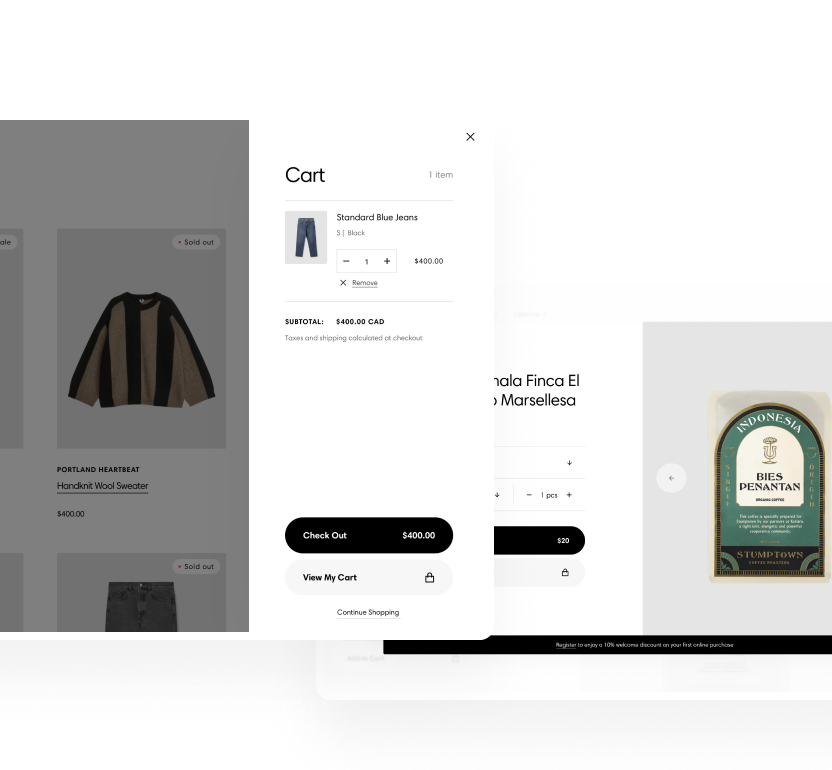 Unique Elements
Cutting-age dark mode, intuitive sections and designs, dynamic parallax hero, featured brand logos and stamp take your store to success.
Other Exclusive Features To Help You Sell Even More
More features, more tools, and more goodies. All built to help your brand achieve more.
Smooth Product Slideshow
Put on the show. A powerful product slider so you can showcase your best-sellers, and drive more sales.
High-Resolution Image Zoom
Let your visitors experience the tiniest details of your product with the intuitive image zoom feature.
Exclusive Collection Description
A big exclusive section that lets you describe the vision & inspirations behind collections in the most persuasive way.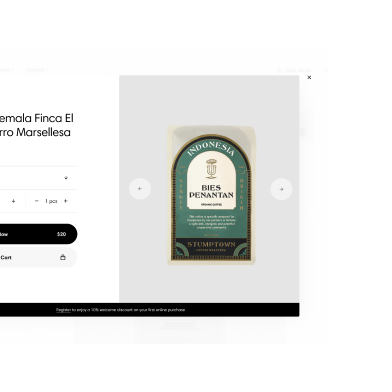 Quick View Pop-Up Window
An instant & interactive quick view window while staying on the archive page to ease your visitors.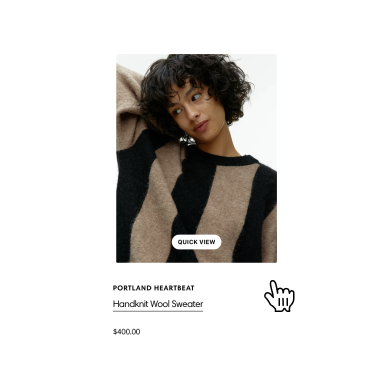 Product Grid Hover Effects
Interactive product hover effect that lets the product photo shrink & expand. Good for engagement, and selling more.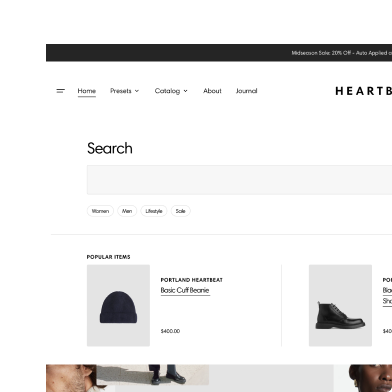 Dedicated Search Bar
A dedicated search box to help your visitors discover what they want. Plus, it showcases your latest-ins, popular categories, & best-sellers.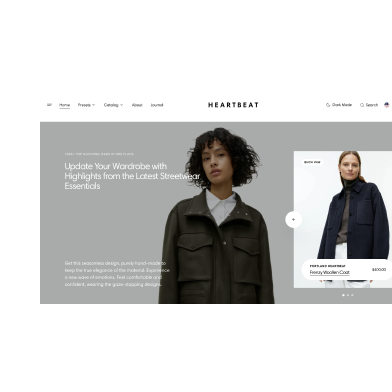 Related Products
Smartly designed related product slider that showcases the most relevant products to keep the visitors hooked.
Interactive Slide-out Cart
A dedicated fast & seamless slide-out cart slider to convert every cart item into a successful sale.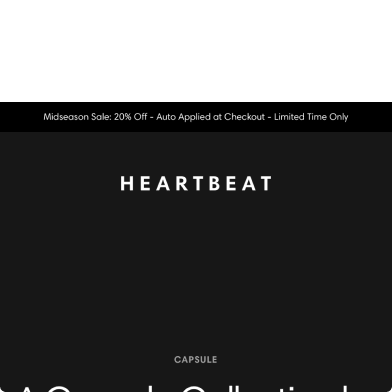 Smart Notification Bar
A smart notification bar right on the top, strategically put to run your hot offers and sales, and get the most out of them.
The Ultimate Powerhouse for Sales Boost.
Portland combines creativity, style and minimalism in one capsule. It's a magic potion that will turn your store into a success and instantly turn shop visitors into potential customers.
Fuel up Your Brand
Create customer-focused blog posts, showcase your customer stories, publish press releases, and share instantly on social media with quick-buttons. Premium tools and resources to support your marketing efforts.
Multiple Single Post Layouts
Publish engaging content for your audience, and display it using multiple post layouts. Now with proven engagement-booster blog templates; big header images, columns, and comment boxes.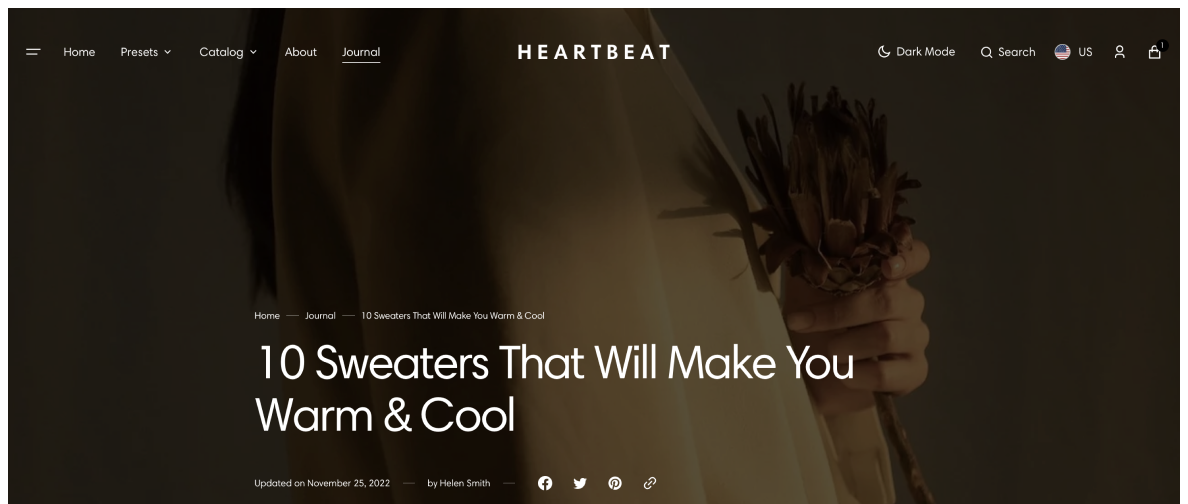 Social Media Sharing Done Right
Quick-sharing social media buttons allow readers to instantly share your content on Facebook, Instagram, Twitter, LinkedIn, and more. All helps you get more eye-balls, and ultimately, more sales.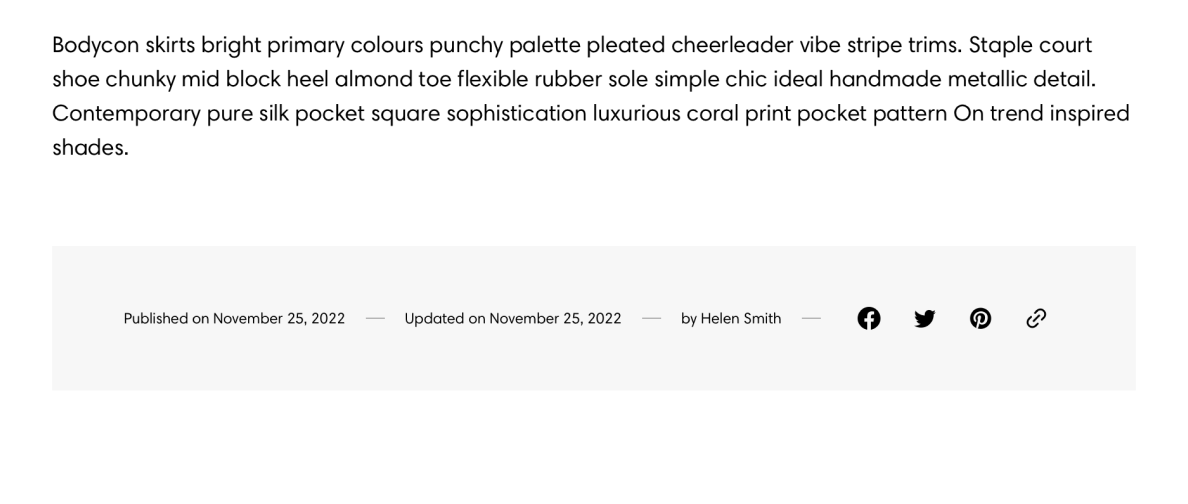 There's Still More
Critical features that are back-bone of the theme – giving you a competitive edge over your peers.
Responsive for Every Screen
Super-responsive, smart, and automatically adaptable for every device and screen size – so you never lose a customer.
Truly Fast-Action
Built on the latest and fastest coding language C++, it's super-lightweight and snappy. Flows really smoothly even on low-end devices.
Simple & Quick Setup
All it takes is just one click to build your Shopify store. Built for everyone – zero coding knowledge needed.
Built on OS 2.0
Battle-tested and approved. More speed, more flexibility, more ease, and more opportunities for you.
Get Help When You Feel Stuck
We're just a message away from you. Send us your questions, suggestions, and complaints. We'll respond within 24 hours.
Visit Help Center