Explore Themes
Feature-enriched, fast, action-packed, minimalistic, and aesthetic. Truly a powerhouse with exclusive features that focus on helping You sell more, achieve more, and everything-more.
Stockholm
A new standard in minimalistic themes that focuses on telling your brand's story, and simply, selling more.
Explore Stockholm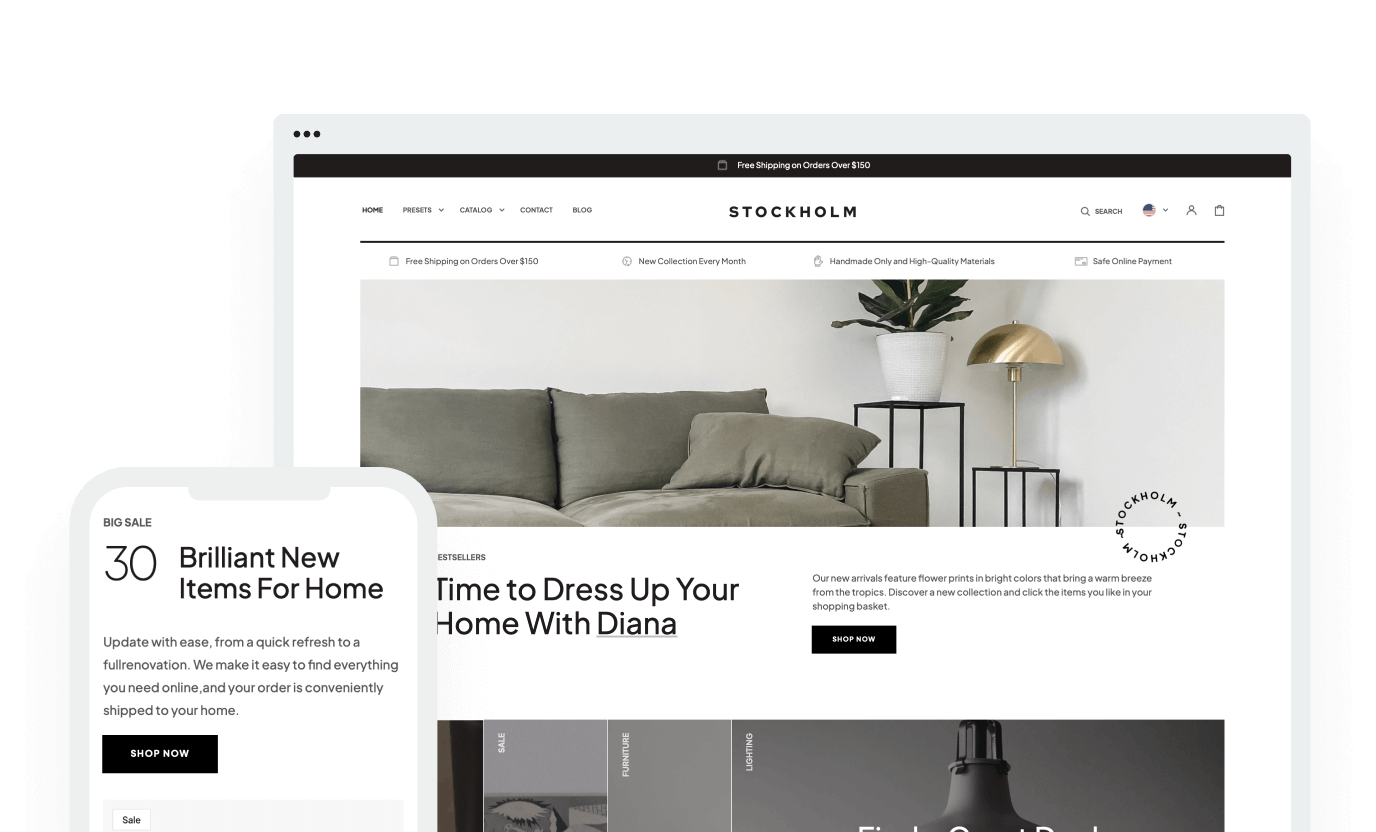 Handmade
Elegant by design, practical by purpose — a special theme exclusive for lifestyle brands and DIY artists.
Explore Handmade